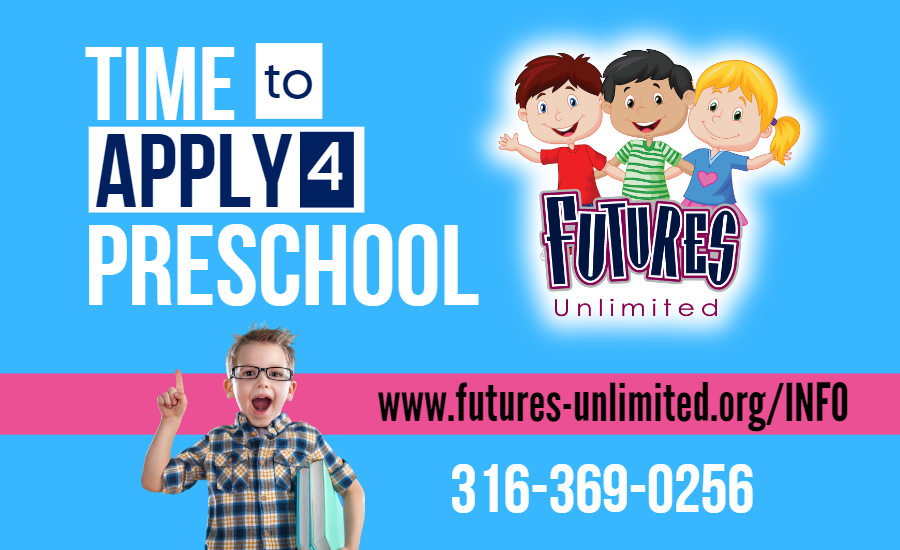 Futures Unlimited, Inc. and USD 353 have partnered again this year to offer up to 60 preschool slots at Kennedy Elementary School this coming 2023-2024 school year. "USD 353 has been fortunate to partner with Futures Unlimited for several years by providing preschool classroom space within our district," says Adam Hatfield, USD 353 superintendent.
Initially, this preschool was only available to families who met need-based and developmental eligibility criteria. But to ensure over-income families who do not already have a preschool home have the opportunity to attend a local preschool, the district has opened up a limited number of slots to any child ages 3-4 as long as they reside within the Wellington School District.
 "Our goal is to support Wellington preschools to ensure parents who desire preschool services for their child will have that option," Hatfield says.
 "While these particular community slots are limited," says Futures' enrollment specialist, Cindy Bauer, "we also have Head Start and Pre-K slots to offer those who meet eligibility criteria.
Futures offers a wide variety of ways 3 & 4-year-olds can be eligible for preschool this year. Parents are encouraged to complete a short questionnaire at www.futures-unlimited.org/apply1 or they may call or text Cindy at 316-369-0256 or visit www.futures-unlimited.org/INFO for more information.