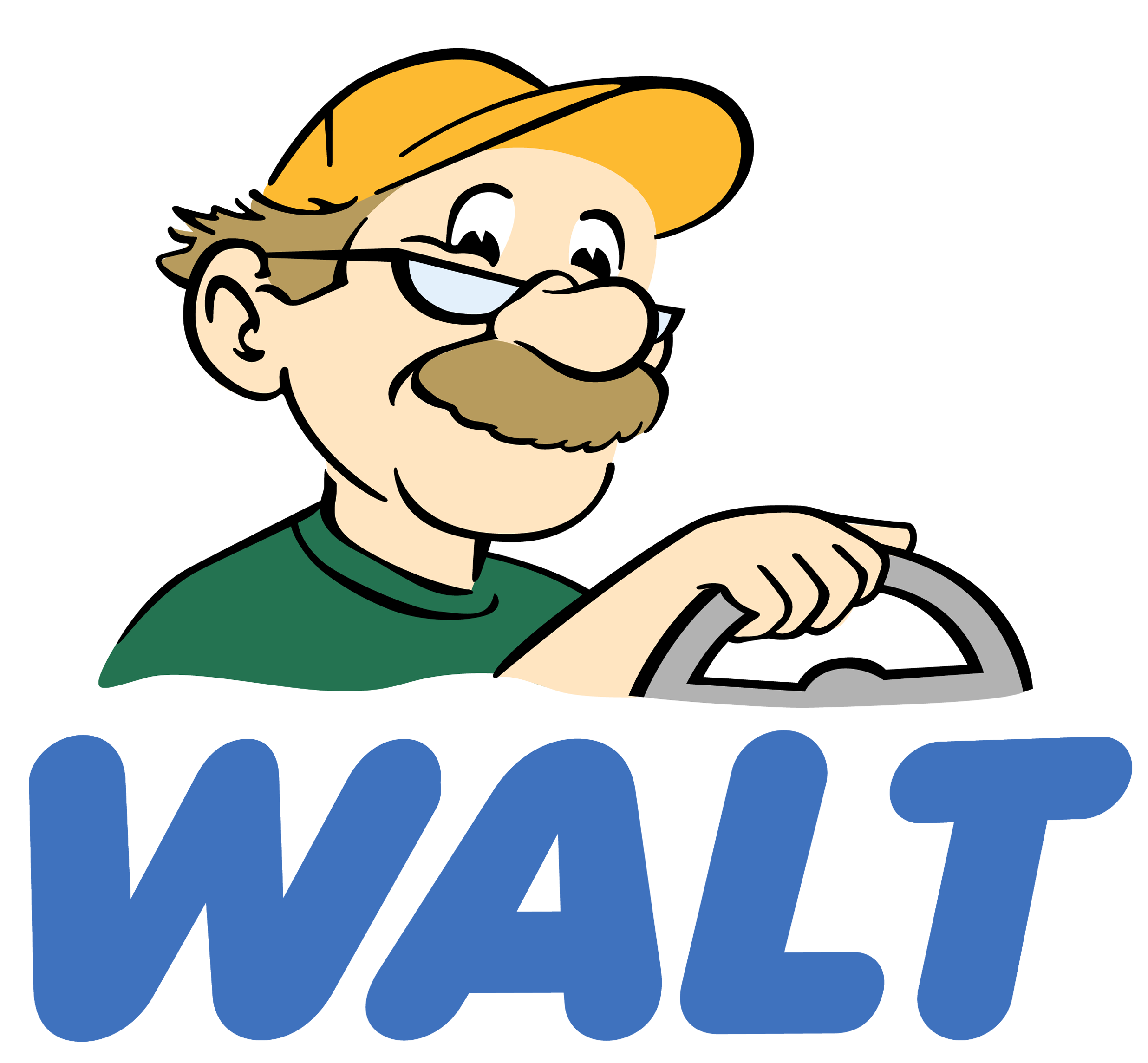 Call WALT
(Wellington Area Local Transit) at 326-9996 for a $2 in town ride
Sometimes the difference between living independently and giving up that freedom is having a dependable ride once in a while. We're here and willing to help! Call 620-326-9996 for more information.
For the general public
$2 per ride, per person

Temporary Reduction in Hours: M-F 7:30 am to 4:30 pm

It's strongly recommended to call in advance.
Aides ride free
Wheelchair accessible
Children welcome – 5-point-harness equipped (age 8 and older can ride by themselves)
Let us help get your kids from point A to point B
Specialized transportation for groups
WALT (Wellington Area Local Transit) – Community-wide shuttle bus services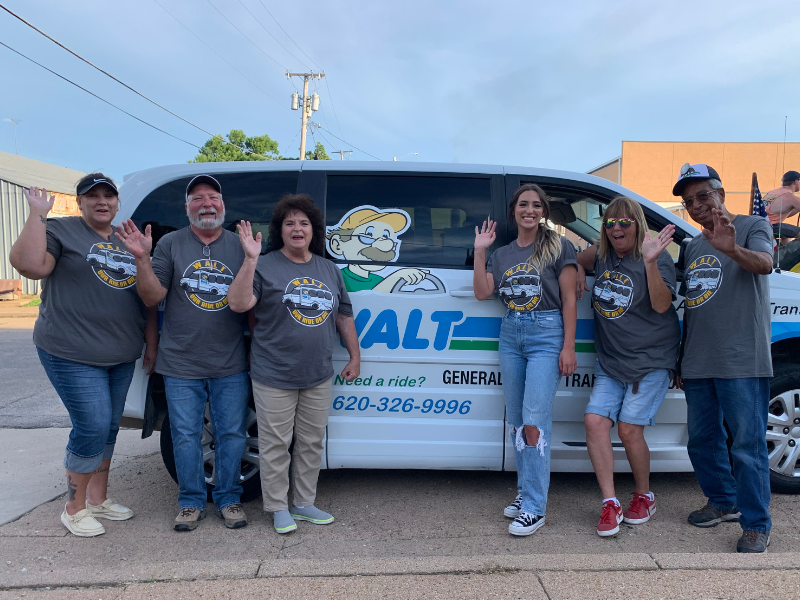 WALT Pass
$10 WALT Pass provides six one-way rides per card (that's one ride free!)
Buy pre-paid WALT Passes to give away
Hand them out to neighbors, friends, employees, customers – anyone who needs a ride
Give the gift of a lift and support your local general public transportation
Walt Token Packs-Give the Gift of a Ride
Buy 5 rides/tokens get 6 for $10 (one free ride)
Tokens can be purchased and used or handed out individually as opposed to buying a WALT Pass that includes all rides on one card
Perfect for businesses who want to give out ride tokens to customers or community members or parents who want to keep track and hand tokens individually.
Notice someone walking in the rain? Hand them a WALT token.
WALT tokens are a great, inexpensive way to give the gift of a ride when it's needed most.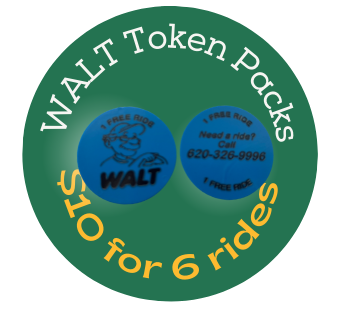 Non-emergency Medical Transportation (NEMT) Provided by KanCare
Riders may use the provider attached to their insurance. Advance notification is required.
Aetna-Better Health of Kansas- to schedule a ride contact Access2Care at (866)252-5634
Sunflower State – to schedule a ride contact Modivcare (877)644-4623
United Healthcare – to schedule a ride contact Modivcare (877)644-4623
Out of County Trips
Out-of-county trips are available with advance notice for $1/mile if they occur M-F between the hours of 9:30 am and 3:00 pm and can be scheduled to take place after the 15th of each month.
Half Fare Program
Individuals 60 years or older can receive half-price rides. Riders will need to show drivers proof of age.
Transporting Children
Children 6 years old and younger ride for free and must be accompanied by an adult .
Children 8 years old or older can ride unaccompanied. However, an adult must be present to release the child onto WALT and to receive the child at the destination.
We are happy to help transport your child home from school, to activities and practices, to the babysitters, etc.
Our vehicles are equipped with 5-point harnesses. All children younger than 8 years old or weighing less than 80 lbs. must use a 5-point harness.
Curb-to-Curb Service
WALT operates on a first-come, first-served basis.
If a passenger has an appointment, they are asked to make arrangements one hour prior to the appointment time.
Please be prepared to load the bus as it arrives. Drivers will wait up to 5 minutes for the passenger.
Riders are expected to pay for any missed rides or a "no show." If the trip is canceled prior to the bus' arrival, you will not be charged.
WALT does NOT transport passengers through drive-thru restaurants or banks.
Public Notification of Rights Under Title VI
WALT, as a federally funded transportation provider, will not discriminate against any person on the basis of race, color, national origin, sex, age, disability, veteran or low income status in accordance with Title VI of the Civil Rights Act. Any person who believes she or he has be discriminated against in regard to the public transportation services may file a complaint with WALT using established procedures designed to address the issue as quickly as possible.
For more information on WALT's civil rights program and the procedures to file a complaint, contact (620)326-9996 or (620)326-8906, email mailbox@futures-unlimited.org or visit our administrative offices at 2410 North A Street, Wellington, KS.
Project funded in part by Futures Unlimited, Inc. & KDOT Public Transit Program
CONTACT US TO LEARN MORE!